Description
This nexus is the intersection of two very minor Ley Lines, almost imperceptible to those without Second Sight.
Location
The Mystic Badge is located in Seven Gates neighborhood of Brickstown. It can be found 330 yards east of the Crey's Folly exit on top of a circular grated catwalk.
Its coordinates are (-593, 32, 1,378).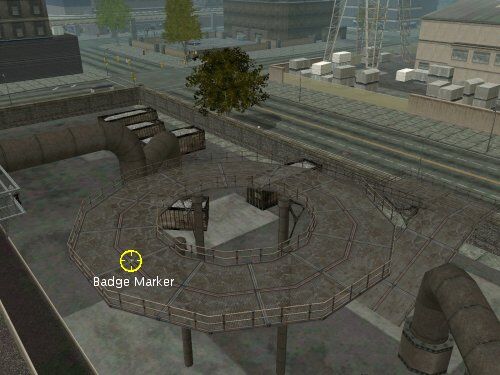 Accolade
See Also
External Links