Description
In the 1950's the hero called 'Gargoyle' would stand watch over the city from this spot.
Location
The Silent Sentinel Badge is located on the ledge of a building in the Promenade neighborhood of Atlas Park. The building that contains the badge marker is two buildings to the east of the Chiron Medical Center hospital, and the badge marker is on the first ledge, on the northern edge of the northwest corner. Non-airborne heroes can get to the badge by jumping on the monorail track out of the north side of the train station and following it to the building. It is the building on the right after you make the final turn on the track leading towards the north wall.
Its coordinates are (-608, 70, -1,890).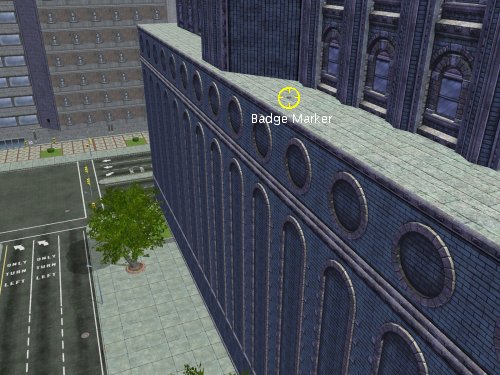 See Also
External Links